Reservations
Bevel Craft Brewing features both indoor and outdoor dining with community-style seating for groups and intimate seating for a night out. Tables are generally on a first-come first-serve basis but we can accommodate for groups of more than 15 people. Read about all our reservation areas below and contact us for more details!
Indoor Seating Reservations:
Party Room: This 500sqft semi-private room adjacent to the taproom includes tables and seating for 42 (standing room for 60). This entire room can be reserved at a fee of $75 for 2 hours or you can reserve half of the room (seating for 20) at no charge. This room also features 2 TVs (with HDMI hookups) and optional personal music setup. Contact us to reserve our Party Room!
Outdoor Seating Reservations:
Paver Patio: We can reserve space for your group of 15 people or more on our patio in several area. Our paver patio seats up ~45 with standing room for 70. This area is equipped with 2 table top heaters and a fire table in the winter time, and shade umbrellas in the summer. This area is right outside the garage doors which open to the taproom, and features our beautiful mural in the backdrop. Contact us to reserve the Paver Patio!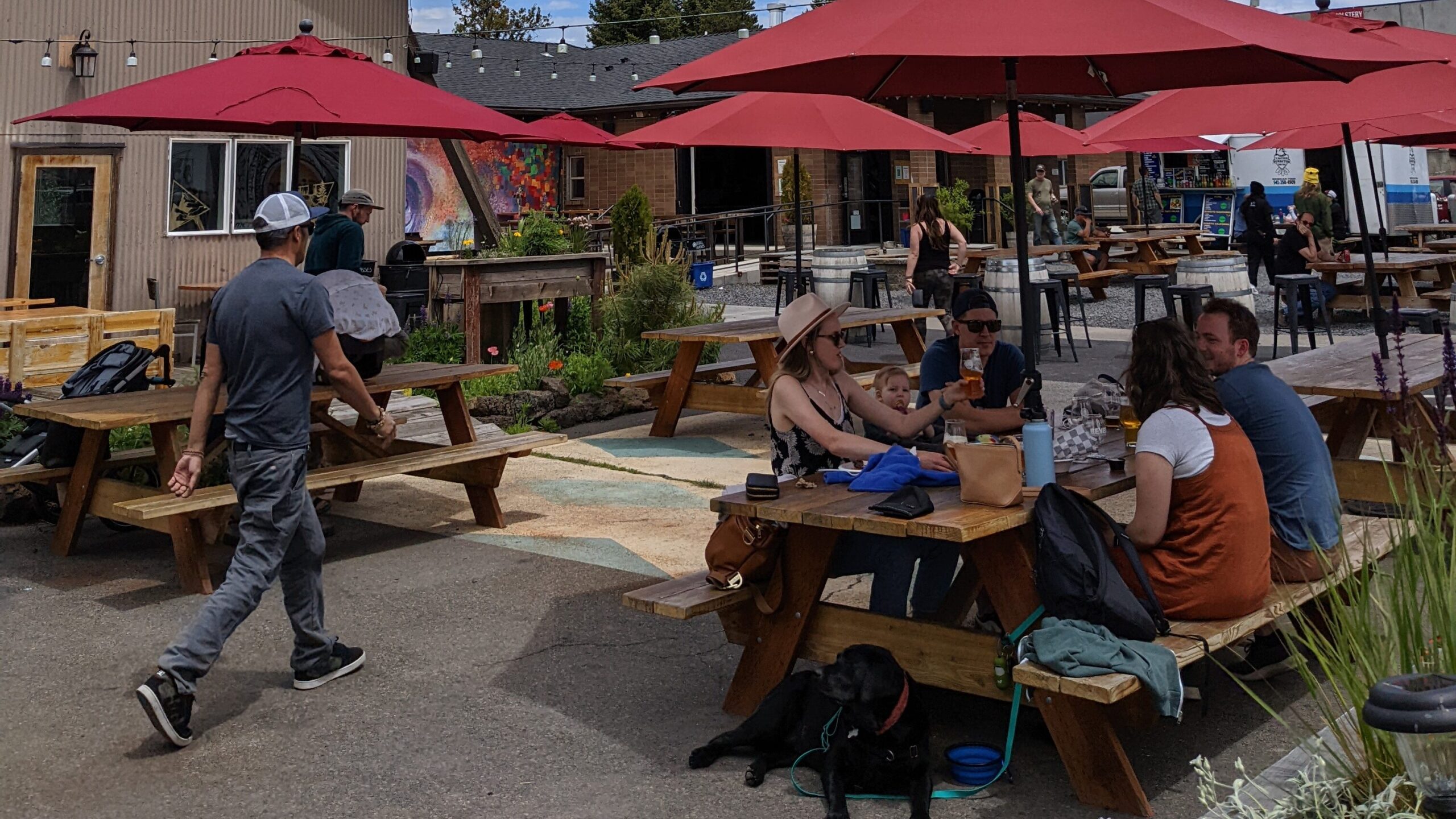 Milo's Patio: This area is located adjacent to our food courtyard and is truly a build-to-suit area. Generally this space has 2 picnic tables (with umbrellas in the summer) and 5-8 barrel tables with barstools but more seating can be added to accommodate up to 100 guests. This space has access to our music stage for presentations or booking your own band. There is the possibility to rent a 20'x30′ tent in this space, but would require a handling fee and approval by Bevel management. Contact us to reserve Milo's Patio!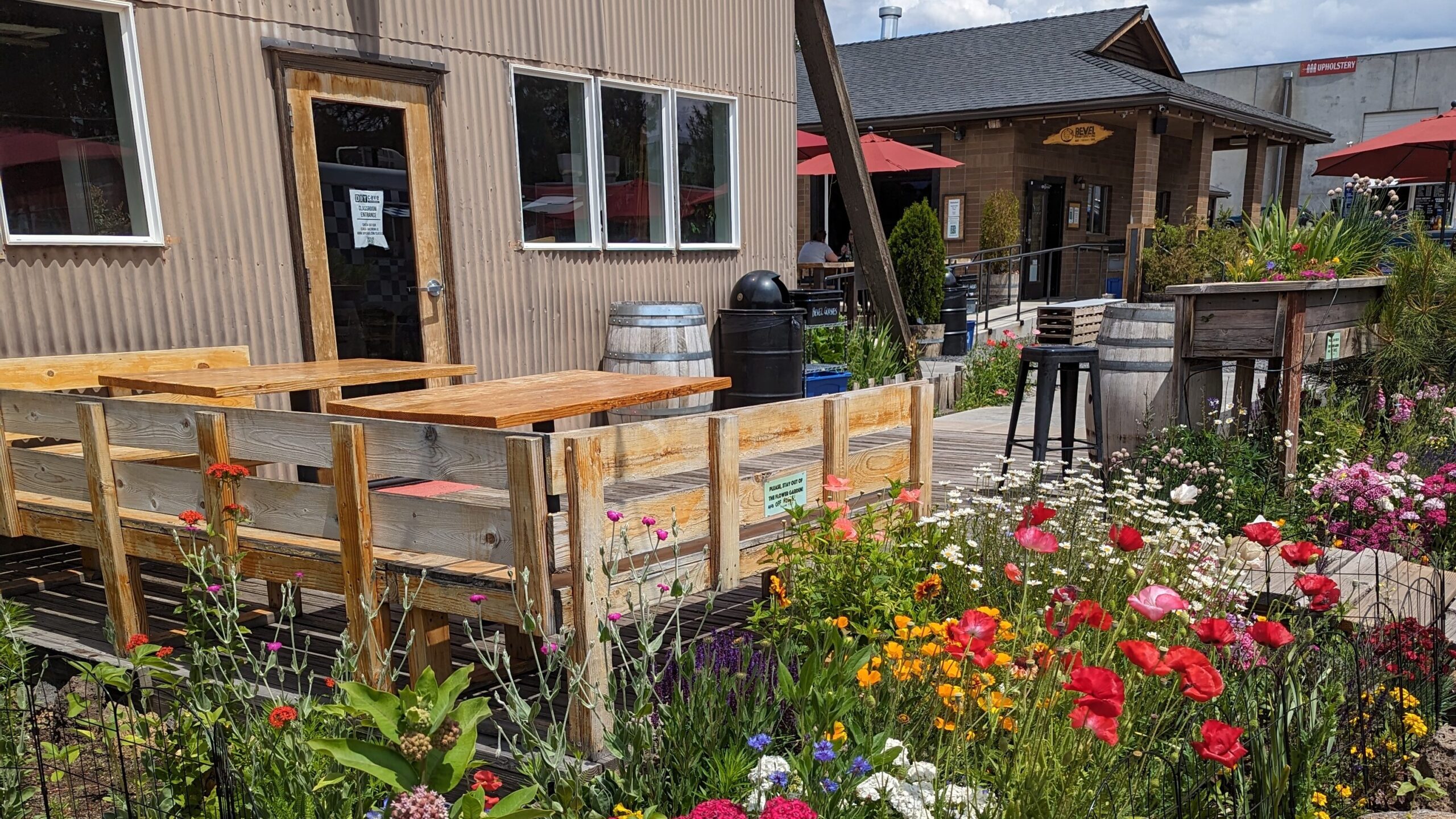 The Deck: This wooden deck area is perfect for your casual meetup on a beautiful Central Oregon day. This area features a U shaped table that seats up to 8, a barrel table and a high-top table, with standing room for 25 people. This area is surrounded by our beautiful gardens in the summer time and is a perfect space for networking and happy hour parties. Contact us to reserve The Deck!