Bevel Food Carts
Bevel Craft Brewing's Patio is the perfect place to meet a friend, grab a beer and enjoy some delicious grub from our four fantastic food carts!
Keep in mind that the food carts operate with a small staff and they each have a few days off during the week. Please, use the information below as a guide but be sure to visit their social media pages for the most current hours of operation.
Nosh Street Food
Nosh Street Food – An eclectic menu featuring local ingredients in delicious snacks, sandwiches, salads. House-made pickles and ferments, seasonal favorites. It's a joy for all palates!
Closed Sunday – Monday
---
Tacos El Nava
Tacos El Nava – All your Mexican food cravings are covered at Tacos El Nava! Their tacos, burritos, enchiladas, nachos can all be loaded your choice of Veggies, Steak, Carnitas, Chorizo, Al Pastor, or Chicken!
Closed Sundays and Mondays
---
Junior's Grill
Junior's Grill is Build-Your-Own-Mac-&-Cheese truck! Need we say more?! The owner and head chef, Matt, was born and raised in Bend and has an extensive culinary background that he is using to perfect the classic Mac & Cheese! Each order is made from scratch and built with your choice of 20 different toppings! He also offers vegan, vegetarian, and gluten free options and homemade desserts, including his famous Key Lime Pie! He even offers online ordering and catering options as well!
Find his full menu here: https://www.juniors-grill.com/menu
Closed Tuesdays + Wednesdays
---
Indodaddy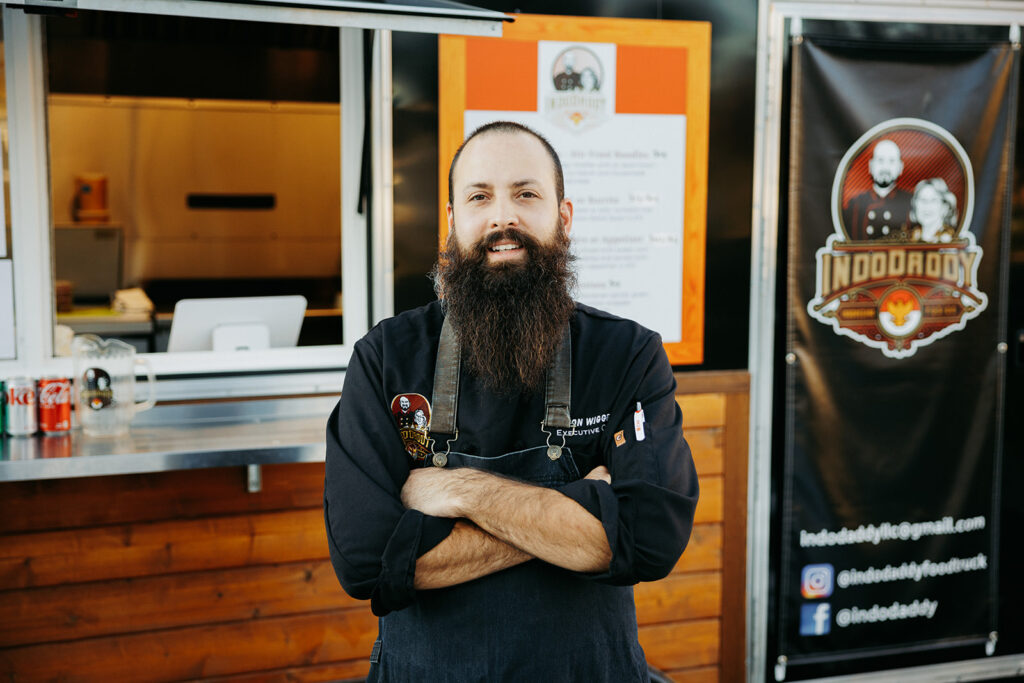 Indodaddy is Indonesian Fusion! Chef Jason crafts these recipes started from Oma who was born and raised in Jakarta, Indonesia and then lived life in Holland until she moved to the states! Authentic and delicious options like Nasi Goreng, Lumpia, Corn Fritters, and Pork Wontons!
Closed Tuesdays + Wednesdays